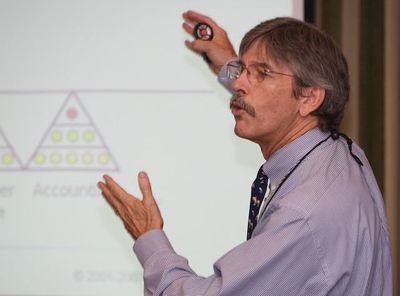 Tom Foster spends most of his time talking with managers and business owners. The conversations are about business lives and personal lives, goals, objectives and measuring performance.
In short, transforming groups of people into teams working together.
Sometimes we make great strides understanding this management stuff, other times it's measured in very short inches. But in all of this conversation, there are things that we learn. This blog is that part of the conversation I can share. Often, the names are changed to protect the guilty, but this is real life inside of real companies.